Point 4#. →
Does God Need Our Defense? Reconsidering the idea that God needs His people to protect His public rating.
3 tags
Benfica vs Religião
PT - Eu adepto do "Anti-Benfiquismo" assumido que sou, encontro sempre nas palavras do meu caro Diego o tipo de paixão que desejo a qualquer adepto, muito próxima da postura que alguém de fé e conhecimento deve assumir. Paixão, emoção, poesia, postura, inteligência e graça, todos convivem em harmonia, neste grande benfiquista.   A relação fé-benfica do Diego é também mais equilibrada...
1 tag
1 tag
1 tag
OBRA PRIMA
PT - Ando em pulgas por poder partilhar o que penso ser a minha "obra prima" no que a frames (entenda-se filmes) diz respeito.   Por uma série de razões, e nenhuma delas tem a ver com o meu ego, e isso ainda me entusiasma mais, mas depois falamos nisso. Só posso partilhar o ultimo frame.
You know you're a nerd in disguise when…
…You're designing a Punk Rock album cover,  whilst listening to (yet another) lecture on the theory of relativity. Have a great week!
3 tags
If it makes you happy it can't be that bad...
ENG - I'm having breakfast out, and Sheryl Crow is on the huge LCD in the corner, in one of her most youthful and somewhat rebellious looking music videos, and it reminded me of something I read about the pursuit of happiness some days ago. I was never a fan of such expression, it never made much sense to me, I have Tumblr on my phone so, let's do this!  Happiness as an end in it self, the...
Czech Republic VS Chechnya
ENG - Most Americans usually have a hard time with Geography, World and Art History, and anything that takes place outside of the US.  Nothing new here, it's just what they are(n't) taught at school, not their fault really.  Being ignorant is "acceptable", spelling (which for Americans is a big issue) the name of the wrong country right is confusing at best, but the...
"Jesus" salva (a face de) Portugal
 PT - Sou cristão mas não sou católico saiba-se, e de etiquetas fiquemo-nos por aqui porque ninguém gosta de ser reduzido às mesmas, e este texto não é de todo moralista mas quando a conversa passa para o tema da fé, e do que se acredita ou não, a igreja católica para além de ser o alvo mais fácil (não tem muito jogo de cintura é certo) leva também sobre si ainda a tarefa de representar toda e...
5 tags
ENG - Life has empty dirty dishes, dirty wrinkled clothes, we cry, couples fight and break up, most of us are unhappy and depressed in some way, we eat at Mc Donald's way more often than Sushi, and toilets are for one of two things, and as much as they are an important part of our daily lives, they are not glamorous studios of self portraits. PT - A vida tem pratos sujos e vazios, roupa...
PÁSCOA
 Erro, erro bastante, erro mais além, e mais além ainda, e os meus erros por muito que não queira, falam mais de mim do que (os meus) elogios a mim mesmo mal disfarçados em tagarelice.  Mas é além, não do erro, mas no erro, que encontro a plenitude e o desarme, de quem nunca errou em deixar-me errar, mas que com graça o meu peso carrega e me resgata sem falha.
4 tags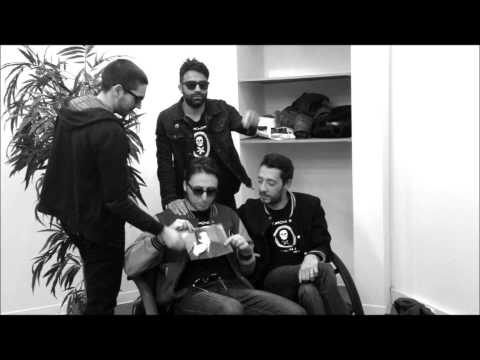 1 tag
3 tags
3 tags
6 tags
"Don't turn on the heating, or you'll get sick...
 This has to be one of the most heard sentences in Portugal during the winter time. A country that prides it self of it's sunny weather, but that from year to year has become colder and colder in the winter. I mean it's not that cold but, with 80% humidity INSIDE, everything feels bone shivering cold. People literally wear coats inside, don't take their shoes off, and sleeping...
1 tag
OntheSide Project: Look beyond the surface →
onthesideproject: Ben Monteiro First things first: my name isn't really Ben, it's Ruben, but since I can remember that's what everyone calls me, from my parents to my grandparents and so on. I consider myself Portuguese, although my father is from Africa and my mother was born in Brazil, and if you add…
3 tags
1 tag
1 tag
2 tags
7 tags
Watch
"Keeping things fresh" with the hommies.
2 tags
4 tags
1 tag
1 tag